New innovations are happening somewhere else in the world, every day, every month, every year. You know there are always innovative technologies behind the greatest products. In the past few years, the biggest innovation was absolutely the smartphone. The era of the smartphone began only 8  years ago by one amazing product called 'iPhone' from Apple. It made the internet something very close to our daily life. Today, the smartphones became an essential thing in life which most of the people have. Like the smartphone, there are a lot of products that make our life easier and better. So we picked up top 10 cool gadgets for this year, so here's the list. 
TOP 10 COOL GADGETS 2015
1. Ring
No it's not the One Ring created by the dark lord Sauron. The Ring is a ring style wearable device, that lets you control every smart device like your smartphone, and many other things by writing gestures over the air. It's indeed a cool gadget, is probably the future of the rings as IoT (Internet of Things).
2. Fuel3D Scanify
The Scanify is the world's first 3D scanner that allows combines precalibrated stereo cameras with photometric imaging to capture a 3D image in a second. The process of making a 3D scan is very similar to taking a photo with your digital camera. The 3D printing technology is the future of manufacturing, I think the day where we can make 3D products as easy as making lunch in the kitchen isn't probably that far. And obviously, Scanify is the very first product in this sort of technology.
3. Motorola Scout 5000
The Motorola Scout 5000 is a definitely cool gadget for masters of dogs, especially larger ones. This isn't just a GPS tracker that shows where your pet is. It also shows you a video livestream in 720p and even let you talk to your pet through the device. It costs $200, I personally think it's expensive but worth it for sure if you seriously take safety of your loved one.
4. Snail W3D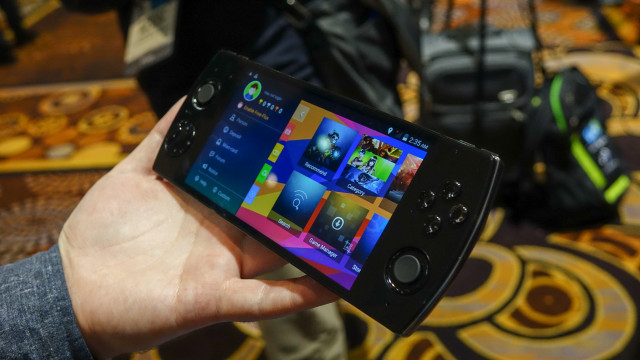 The Snail W3D is probably dream for most of the gamers who are lovers of the mobile gaming with physical controls like the Nintendo 3DS and the Playstation Vita. The Snail is an android smartphone with physical controls, you are definitely going to like it if you are a lover of mobile gaming.
5. Intel Compute Stick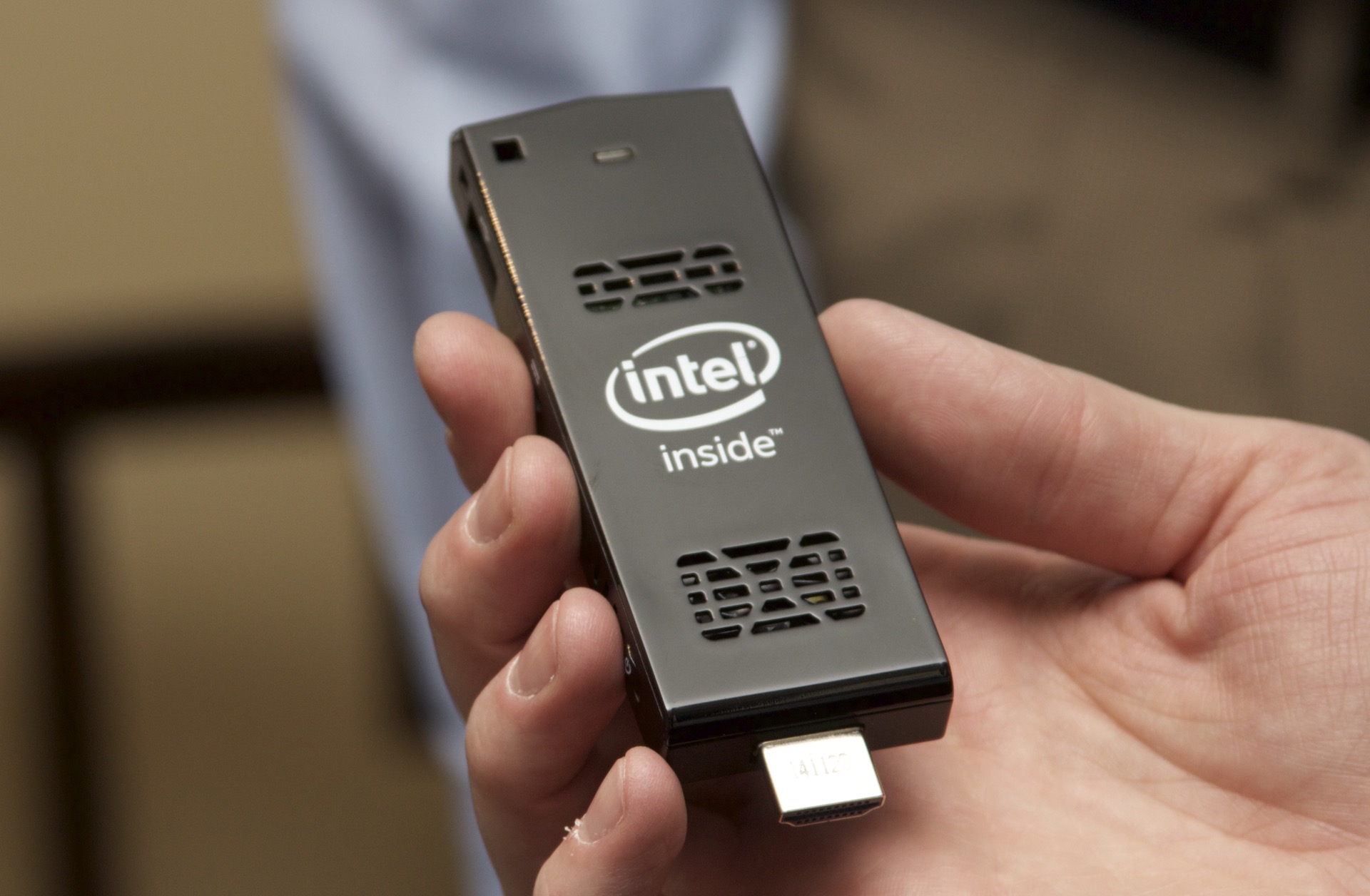 Intel Compute Stick isn't a USB device. It's a computer with HDMI, it's literally the computer that you can take anywhere with yourself and plug it into a monitor or TV, and use it as a computer running on Windows 8. This is the future of hardware computers. You don't need to bring your laptop anymore with Intel Compute Stick, it has 16GB storage up to 128GB. Also, it's only $169.
6. Lantronix Zano
The Zano drone is from its Kickstarter project which was ridiculously successful, the palm-sized quadcopter is controlled with your smartphone and can that can avoid obstacles, hold its position and know exactly where it is in conjunction with your smart device. It looks very fun playing with this drone.
7. Amazon Echo
The Amazon Echo is a virtual voice assistant device (very similar to Siri), it definitely could be the future of the smart house and the whole thing that can control basically everything which is connected to the Internet. I personally think it's the very first type of the Jarvis in Iron Man series. I really like the idea of this product, I hope to get one soon.
8. Avo
Avo, the fish tank isn't only beautiful as an interior but it cleans by itself. Yes, it's a self-cleaning tropical fish tank. If you are having a fish tank, you have to clean it when it gets dirty but you will never have to with this. Thanks to its awesome technology.
9. Bistro
The Bistro is the smartest cat feeder ever. You will never have to worry about your loved cats when you are away from house due to work or trip. It feeds your cats automatically, and can track your cat's health by its face recognizing technology and you can also check it anytime with its mobile app.
10. Mars
Mars by Crazybaby is a levitating bluetooth speaker. This is the fusion of the latest technology and design, if you want the future of the speaker, this could be your option. Also, there's a very similar product called Om One.