Have you ever imagined yourself living in the wild place, like on the edge? Whether you've imagined living in such a place or not. The Ecocapsule can be the best possible solution for the people who prefers a lifestyle where you can travel with your house and see the whole world, or simply you want to stay close to the amazing nature, and be waking up to an incredible landscape. Even neither of them is your lifestyle, this small pod holds so much possibilities. Maybe this is the future house.
The Ecocapsule is designed by a Slovakian company, Nice Architects, in order to provide the comfortable living space in off-grid conditions. The house is capable of generating its power by solar and wind power, while water is collected by tools that can reuse rainwater and dew. The company says each pod is fully self-sufficient, thanks to a a high capacity wind and solar-powered battery and water filtration system while its small size makes it extremely portable.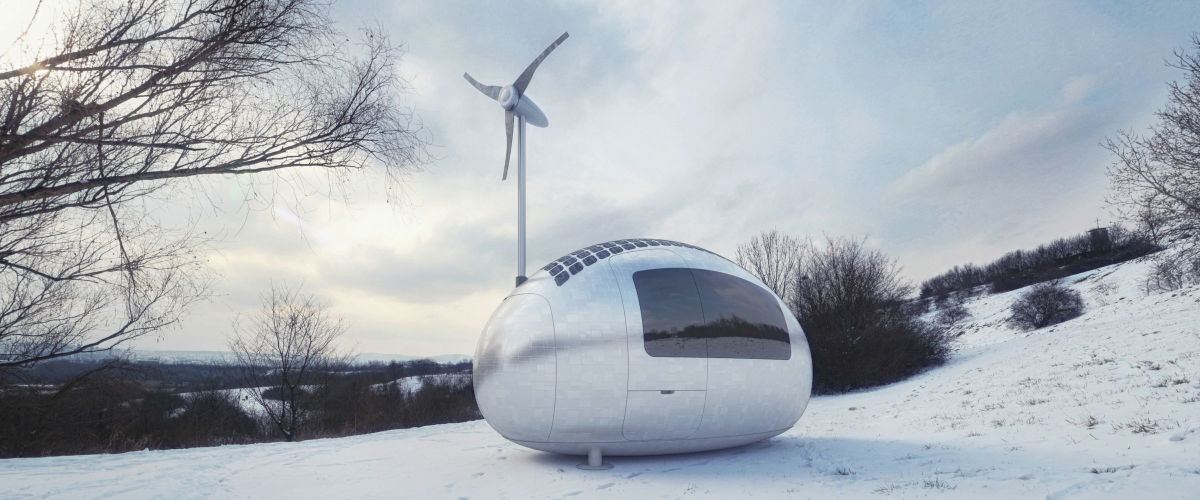 It has two windows and the body of the Ecocapsule is covered with 2.6m2 of high-efficiency solar cells and a retractable pole holding a 750W wind turbine is further attached to the body. This creates an energy system that can support you almost an entire year in many off-grid locations.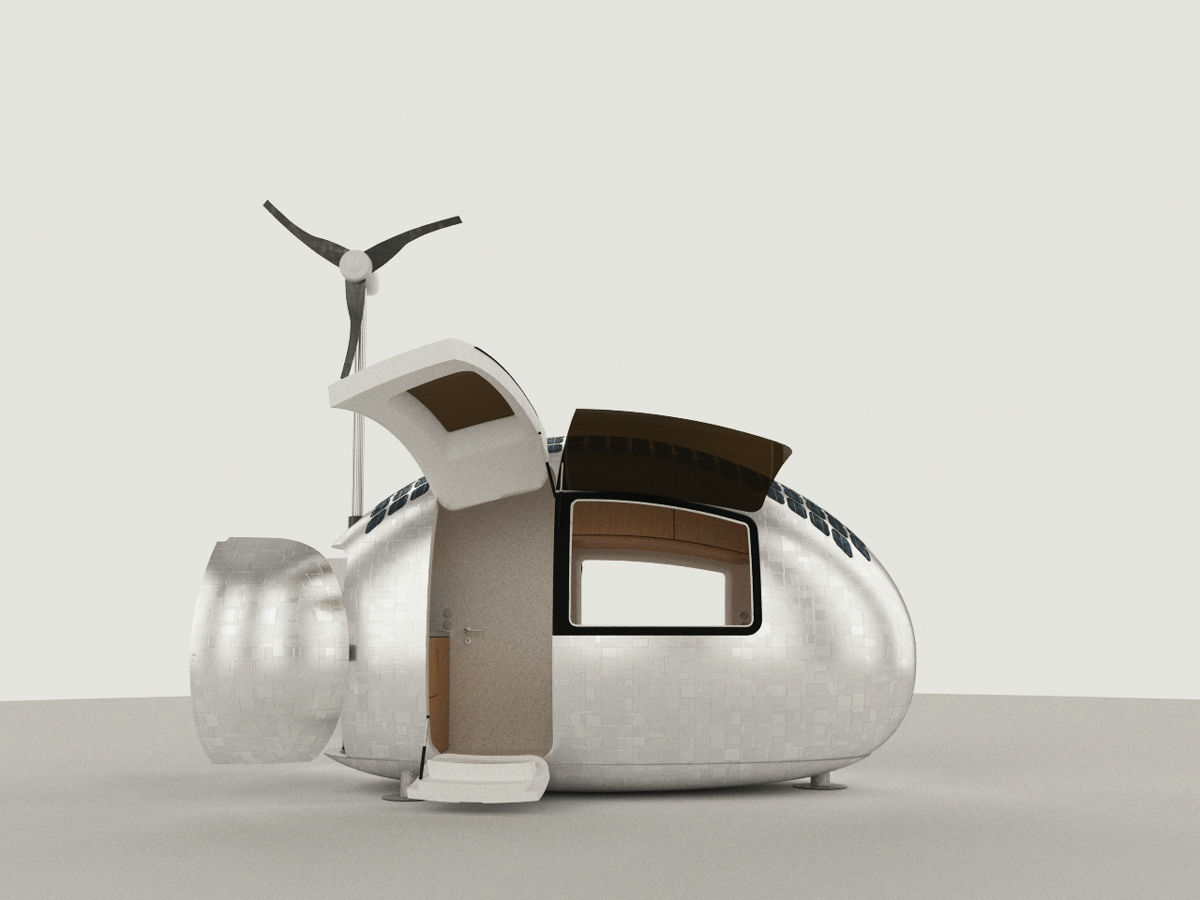 This is how it looks inside. It's equipped with a bed, kitchenette, bathroom and small work space with a table and chairs and comes with running water, hot showers and flushing toilet. This one looks like a space station.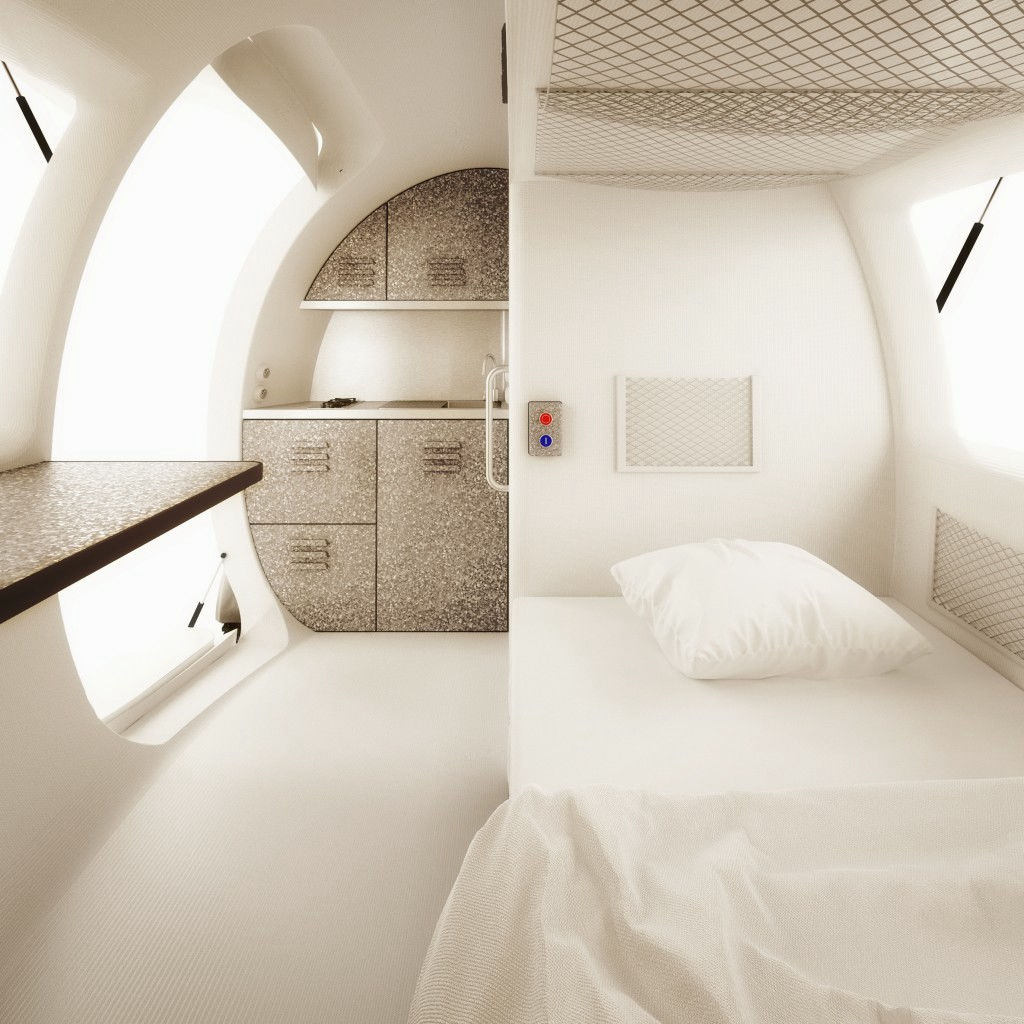 There is also another version of wood, which I prefer more to the first one. It looks warm and clean. Which room you prefer?
This is a floor plan. Even it's very compact, the house has enough capacity for two adults. Its efficient spatial layout allows you to enjoy convenience of household facilities in off-grid conditions. Also, there are plenty of storage spaces where you can keep all your sport or research equipment.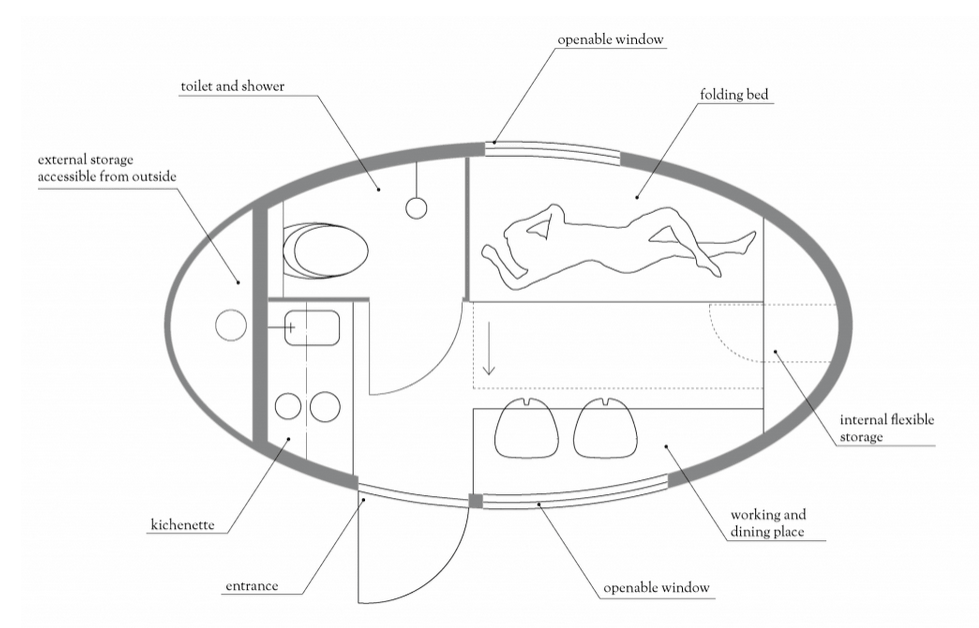 Since it's powered by nature energy, and use water from rainwater and dew. We can expect to minimize our expenses for living.
Portability is one of the greatest things about having this house. You can take this house by car for local transport, or by ship for overseas transport.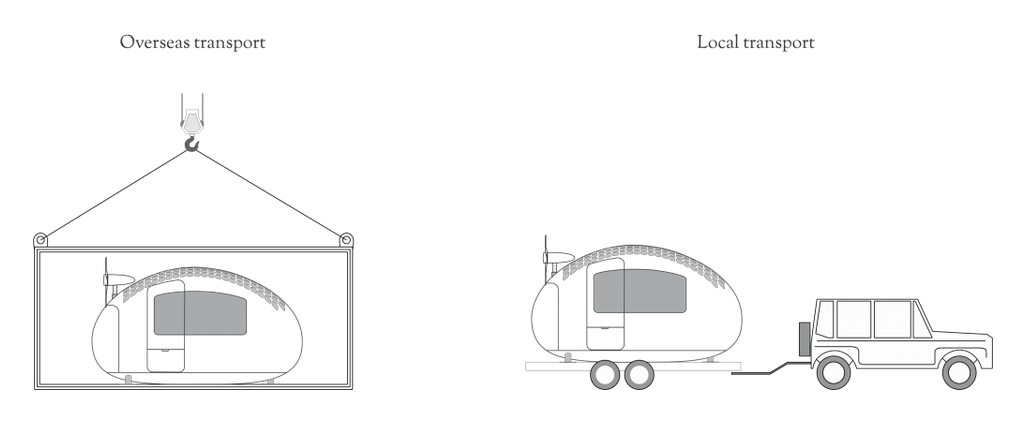 You have the freedom to go anywhere on the planet. Like staying at a beach enjoying a beautiful sunset.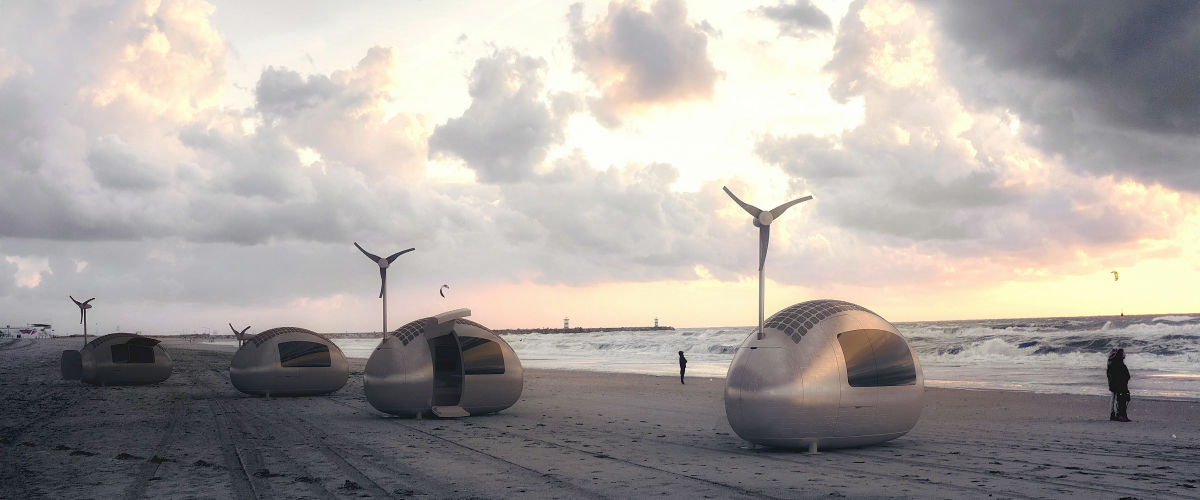 Or living in a place where you can see full of stars at night. The world can be your house with the Ecocapsule.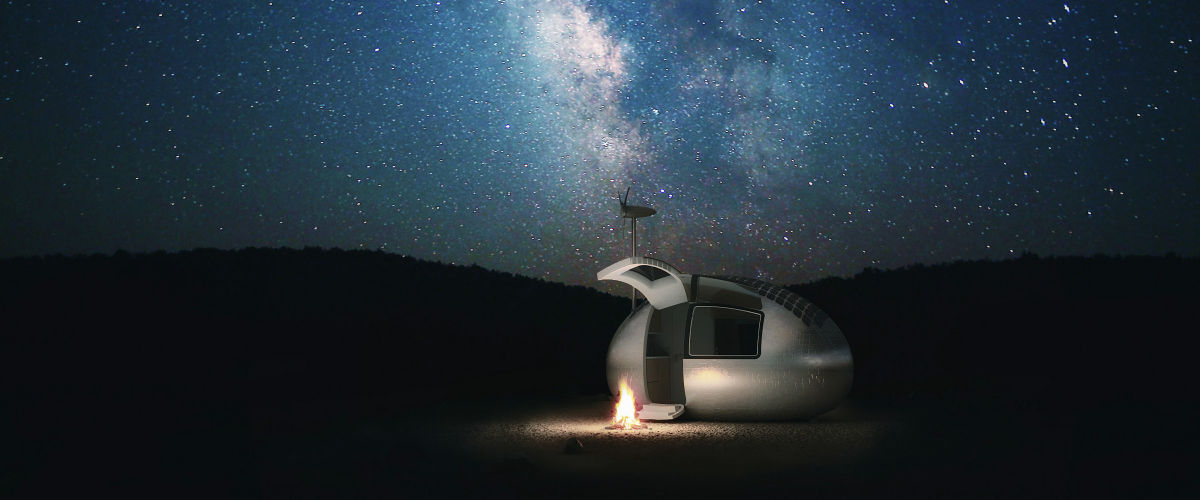 The company hasn't announced a price for pods, but it's planning to accept pre-orders later this year, and start shipping the first unit during the first half of 2016. According to Nice Architects, shipping cost from Slovakia to New York is approximately $2,394. It can be different depends on a location and shipping company. For more information, check out its website.