There are more than thousands of apps available on the Mac App Store, but the most essential apps are usually not there. So I'd like to introduce you the best 14 apps that you cannot find on Mac App Store. And of course they are all free. Any of them are my favorite, and I think they are very convenient. I bet you won't regret having them on your Mac. So, let me start with the list now.
Best free apps for Mac you should get
1. AppCleaner
I absolutely cannot miss this app that's why it's on the first spot. AppCleaner is the easiest and quickest way to delete unnecessary apps without any doubt. I've been using this app since the very beginning of my Mac life. You can delete an app by dragging the app to trash, but usually there would be still related files on Finder so it's not completely deleting/uninstalling the app itself. But here's where AppCleaner shines, it lets you search all related files of the app that you want to delete, and you can quickly delete them all. This is a must app for Mac.
2. TinkerTool
TinkerTool is an app that lets you tweak and customize settings in OS X where you have to use Terminal app. But using Terminal is quite complicated for Mac beginners, and has a danger to accidentally break your Mac if you did it wrong. You can use TinkerTool to change these settings, it's easy and fast. That's why I recommend you this app.
3. CheatSheet
CheatSheet is one of the best apps, it reminds you shortcuts for Mac by simply pressing a command key for a bit long. It shows all shortcuts for the app you are currently running.
4. Pasteasy
Have you ever wanted to transfer a text message or photo on your iPhone to Mac? Pasteasy lets you do it in a second. It's much faster than Apple's default Air Drop. Pasteasy lets you quickly transfer a text and photo between iPhone and Mac. You need to download this app for the both device. You can read my tutorial for using Pasteasy here.
5. Skype
I guess you already know what Skype is and probably having this app.  Skype is definitely one of must app for your Mac. If you still haven't downloaded it yet, get it today. You can make free calls and chats and video calls with this app, life sucks without Skype.
6. VLC
This is one of really convenient apps, no doubt. It supports all video format which means you can play any kind of video on your Mac. VLC is just awesome, why not getting now?
7. InsomniaX
This app saved my life when I was outside. I was on train and wanted to charge my iPhone and InsomniaX helped me a lot. You basically have to keep your Mac open in order charge, it doesn't let you charge during sleep mode (closed). But this app lets you Mac stay awake even it's closed so you can charge your iPhone without keeping your Mac opened.
8. HandBrake
If you love taking videos and editing them, I'm sure HandBrake will be your best friend, is a video transcoder application. It converts a video, and can reduce its size. I usually use this app when I want to reduce size of the video.
9. Steam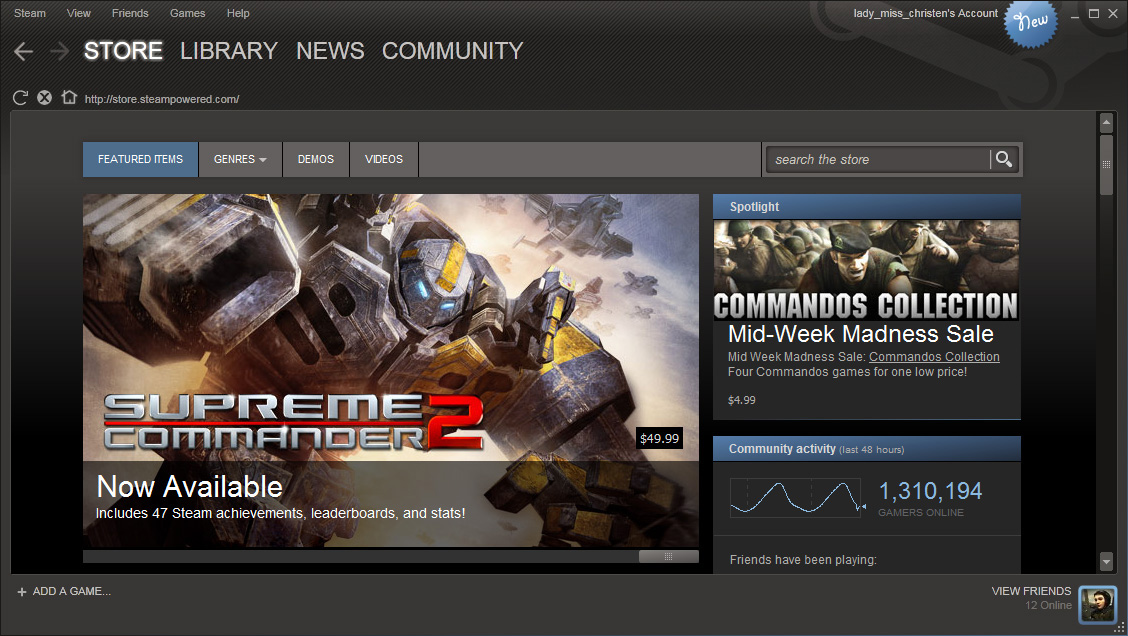 Steam is an online gaming platform that can be installed on both platforms for Mac and Windows. Steam has a number of games on its store, there are many deals going on every day. It also has a large gaming forum, where you can ask questions and so on. It's the best online gaming store/forum.
10. OmniDiskSweeper
OmniDiskSweeper is an application that shows you files with its size and lets you delete them easily. This application saved my life, I could manage to free up more than 200GB space by using the app, I could be free from lacking of storage. I cannot believe how this app is even free. It's the most efficient way to delete files. You can see how I made more than 200GB space here.
12. OnyX
Is your Mac slow lately? Then you'd better use OnyX, is one of the best maintenance applications for Mac OS X. It allows you to verify the startup disk and the structure of its System files, to run miscellaneous tasks of system maintenance, to configure the hidden parameters of the Finder, Dock, Spotlight, and of some of Apple's own applications, to delete caches, to remove a certain number of files and folders that may become cumbersome, and more.
13. Dropbox
Dropbox is an app every Mac user should have. It is one of the most used and treasured application on the Internet today, it lets you store your document files, folder, photo and etc in online, you can get access to them anywhere from browser or another device, and you can quickly share them with other people. It's absolutely the app that I can't live without.
4K Video Downloader is the best app for downloading YouTube videos on your Mac, it's very easy to use and as the name says it even lets you download 4K quality videos. There are many softwares for downloading videos, but this is totally free of course and still even allowing to download in 4K. It's kind of unbelievable. Learn how to use 4K Video Downloader here.
Read also: My Favorite: Top 5 Best Productivity Apps for iPhone and Android 2015
Those apps are my favorite, and I'm very happy sharing them with you. You have favorite apps? Please let me know in comment, I want to know yours! 🙂