Today, I'd like to share my favorite five apps with you, that I use every day to boost my productivity and speed up my daily workflow. These apps are obviously essential for me since they are really convenient. Whether you are working or not, these following apps will definitely make your life easier. So here are my top five best productivity apps for iPhone and Android for 2015!
#1. Evernote
Evernote is definitely one of the best productivity apps out there, I've been using it for two years already. Evernote lets you take notes, save webpages and photos, and share your memo with your team very quickly.
I mainly use Evernote for saving inspirations, plans and my important ideas, also I often make quick to do lists there. If you are still using iOS default 'Note's app, you won't regret switching to Evernote. The app has everything what it requires as a note app. Evernote is available in most platforms, so I'm using it on my Mac as well, it syncs my data with my another device instantly. That's why I love this app. It's available for free on iOS and Android, and more platforms.
#2. Sunrise
I can say this is the best calendar app I've ever used so far. When I used it for the first time, I immediately fell in love with its simplicity and beautiful UI design. I've used a couple of other calendar apps like Apple's default calendar, Google calendar and etc. But I didn't like them because they all look messy, especially when there are many schedules, it's kinda hard to check them. But Sunrise is perfect, very simple and beautiful. It's very easy to check my schedules and that's all I ask for my calendar app.
Also, you can easily sync your whole schedules on your current Apps by adding your iCloud/Google account on Sunrise. I'm using Sunrise on Mac and iPhone, it's working as charm even on Mac and browser, just like on mobile. This app is available for free on iOS, Android and Browser.
#3. Dropbox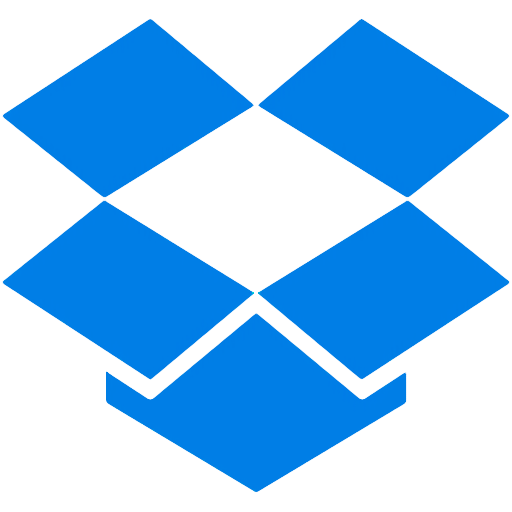 The king of online storage is here. I believe most people are using Dropbox already, that's how convenient the app is. Dropbox lets you bring your photos, docs, and videos anywhere and share them easily. I use Dropbox for storing my photos as well, but mostly I'm using it like Apple's photo stream, which lets you sync photos instantly between your Apple devices.
For example, I would download a photo on my iPhone and save it on my Dropbox, then it automatically syncs immediately, and you can access to the photo from any platform, as long as you are logged into your Dropbox account there. I don't even need to email myself a file or photo just to send it to my laptop, I just have to drop it on my Dropbox and then you already have it there. It's saving so much time and helping me get my daily work done faster. Dropbox is available for free in most platforms, including iOS, Mac, Android, Browser, and etc of course. You get the first 16GB for free.
#4. Todoist
I wish I knew this app more earlier. I've been using Todoist for a month already, I love it very much. I will never go back to Apple's default reminder app. I have used a few other 'To Do List' apps before, but no other apps were as better as this app.
What I seek for task management app is mostly that easy to use and easy to make tasks. And this app is perfect for that. When I used the other tasks apps, it took a few minutes to understand to navigate but Todoist didn't, due to its simplicity which makes app beautiful. Its simple navigation, beautiful UI design, Todoist has a very high quality overall. You can transfer your reminders to Todoist very easily by adding your accounts like Sunrise, it connects with many accounts including iCloud, Google, Evernote and more. This app is so lovely. It's available for free on iOS, Mac and Android.
#5. Sleep Cycle
Managing your sleep time is very important to increase your productivity. You can't get your work done if you are too sleepy or tired. You should take care of your health, and this Sleep Cycle app will help you with that.
The app is really really smart, it analyses your sleep and wakes you in the lightest sleep phase. I've been using this app for 3 years already, you can easily check your sleep quality by day, weeks and months. The app has more awesome features, and it's worth it for sure. Sleep Cycle is available for the price tag of about $2 on Apple store and Google Playstore.
Read also: 5 Must Have iPhone Apps
Here were the five favorite apps of mine. I'm sure these apps will make your life easier, and help you increase your productivity. So what's your favorite productivity app? Let me know in the comment!